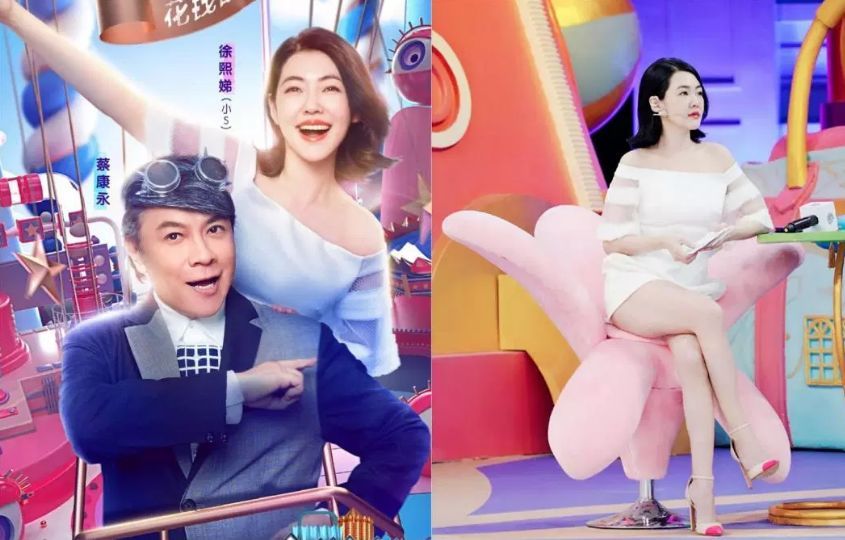 This summer, Taiwanese celebrity hosts Kevin Tsai (蔡康永) and Dee Hsu (徐熙娣) – the inseparable duo – came back together for the first time in talk show 真想吧!花花万物! created by China's Netflix, Youku (优酷). It has chalked up pretty astronomical figures by all accounts but after just merely two episodes, the State Administration of Press (广电总局) of China has ordered it to be canned.
Xie Na's TMall online shopping list 
The program revolves around the shopping habits of celebrities and is designed to drive viewers and consumers' expenditure on Tmall.
The State Administration of Press in early July 2018 released a press release about the need to ensure that internet entertainment and programs are aligned with Communist Party's core values celebrating socialism, advancing progress through science, the best of traditional Chinese values and morals; and also to ensure that they are positive entertainment for Chinese youth's consumption.
Press Release issued by State Administration of Press 
Key highlights for each episode: 
Eyeballs: 100 million
Dee Hsu's fees USD 160,000
Production costs: USD 170,000 (100 times the costs of Kangsi Coming)
Celebrity Appearance: Supermodel Lin Chi-ling (林志玲); Hunan TV's Celebrity Host Xie Na (谢娜)
Advertisers: close to 14, including the likes of online retailer TMall and mobile phone company Honor
No prizes for guessing that this program, with consumerism at its very core, does little to celebrate the values that the Communist Party holds so close to its heart.
For those familiar with Taiwanese duo Kevin Tsai (蔡康永) and Dee Hsu (徐熙娣), the curtain to their talk show Kangsi Coming (康熙来了) came down a few years ago. Some might say they found it difficult to create refreshing content after having gone past a decade while others cite the draw of the renminbi as a huge reason for their crossing of the Straits.
Debating program 奇葩说
Over the past few years, they have had great success starring in programs or fronting their own such as debating program 奇葩说, culinary talk show 姐姐好饿 and the like.
Culinary talk show 姐姐好饿
Internet entertainment has experienced a serious boom in recent years – from Youku to iQiyi – often at the cost of the provincial and city cable television networks. These companies experience less regulation, are under less scrutiny than the regular TV network and are thus able to do what the latter haven't been able to do: have experienced Taiwanese artistes host programs and cross OB markers & play in no man's land. Advertising spend has also been swinging in the former's favour.
Such is the case of politics of television in China; TVBS has the story.
###